Trusty Behavioral Services was established in 2014 by Clint Trusty aiming to help people with intellectual and developmental disabilities in Georgia get treatment that produced life-altering results. The initial focus was adults that aged out of traditional children's services but still needed help to increase their independence and achieve a rewarding life. However, as people of all ages contacted us for services, we expanded our team and focus to serve all ages.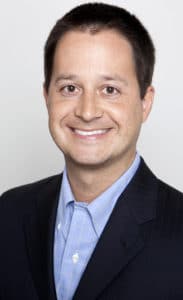 Clint Trusty is the president and founder of Trusty Behavioral Services.  He earned his Bachelors degree in psychology from The University of Tennessee and then began working with adolescents with behavioral problems and developmental disabilities. His first introduction to behavior analysis involved an unplanned encounter with a Board Certified Behavior Analyst (BCBA) on a shared case that opened his eyes to the potentially significant outcomes when ABA is properly deployed. This opportunity pushed him to pursue and receive his Master's degree from Auburn University and also his BCBA certification in 2008.
Clint spent over six years working in state government in Georgia's developmental disability agency (DBHDD) serving as the Senior Behavior Analyst and Director of Behavior Services. His experiences have included work on both the systems and individual level in settings to include private homes, group homes, schools, residential facilities, day treatment facilities, and hospitals.
In 2004, he left state government and founded Trusty Behavioral Services with a mission to deliver ABA to underserved populations. Clint is currently on the Board of Directors for the Association of Professional Behavior Analysts (APBA) and has been serving on the Conference Committee for APBA since 2015. He is heavily involved in the Georgia Association for Behavior Analysis (GABA) since 2008 serving as President, Board Member, Advisory Board Member, and Committee Chair. When not working, he enjoys spending time with his family, watching sports, and being active.